Q&A with Carsten Thiel, Leader in the Biopharmaceutical industry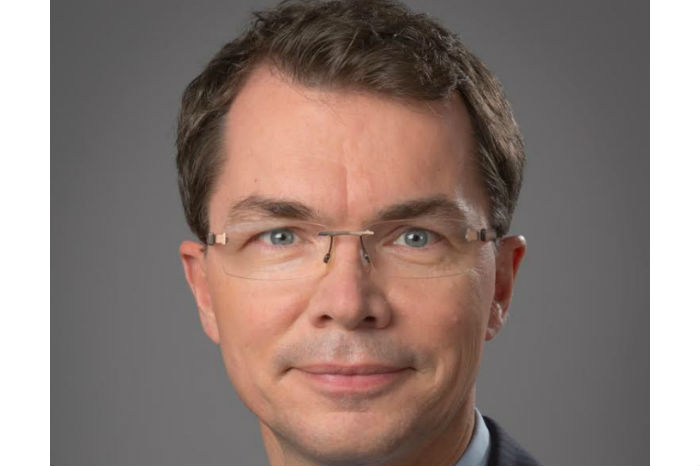 Throughout his already impressive career within the realm of biochemistry and pharmaceutical marketing, Carsten Thiel has not only accomplished great feats as a leader, but has also profoundly impacted the lives of millions of individuals. With an unparalleled intellect, drive for success, and consistent consideration of ethics, Thiel's career has showcased an exemplary balance of forward-thinking medical innovation, working perfectly in conjunction with a patient-first approach.
The Berlin-born Thiel excelled throughout his studies, and attended the University of Bristol in the United Kingdom, leaving behind his native Germany to garner firsthand insight into the Anglo-Saxon educational system. Initially, he studied organic chemistry, and after receiving a Bachelor of Science degree, he further specialized in biochemistry. Finally, Thiel attended the prestigious Max Planck Institute for Biophysical Chemistry, earning his PhD in Molecular Biology, focusing his studies on proteins involved in the transition of healthy cells into cancerous cells.
Post-matriculation, Thiel entered the workforce in the realm of biochemistry, and pharmaceuticals. Growing his expertise exponentially in the niche field of product marketing and development, he remained an integral part of launch teams for various wildly successful products. He later leveraged years of pertinent experience, along with intrinsic characteristics, to spearhead the launch of high profile products to a mass market audience, venturing outside of the world of physician based marketing, and sales.
What inspired your journey into the world of pharmaceuticals, biochemistry, and medical marketing?
As a child of two medical doctors, with a long family history of medical professionals, I was surrounded by science, and medicine alike. However, my own unwavering interest in biology grew when I realized the gravity, importance, and complexity of DNA. I realized that there is essentially a "plan" in every human being, in every cell, responsible for literally every aspect of being, from the shape of one's ears, to the predisposition for certain diseases. To me, this discovery led to an intrinsic desire to delve into the "why" and "how" as related to DNA, and human biology. From there, I knew I wanted to devote my professional life to this venture, whether as a medical doctor, or some sort of other peripheral role.
You have amassed an impressive educational history. After you were finished with your formal studies, what was your first job like?
After receiving my PhD, I found myself at a crossroad. I was offered a prestigious Post-Doctorate position at Harvard University, which would have allowed me to pursue an academic and research career. Simultaneously, I was also granted the opportunity to work for Hoffmann-La Roche, a vastly innovative pharma company that was world renowned also because they had just invested in biotech giant Genentech. I relished in the excitement of joining the pharma industry in an envelope pushing setting, and thus, decided to join the team at Roche post-matriculation.
In my first role as a Communications and Product Manager, I remained a single contributor for roughly one year. My immediate superior, who was the head of the Business Unit of vitamins and fine chemicals, recognized my contributions to the team, my analysis of the market, and my ability to communicate effectively with all parties involved. Based on that initial success, I was granted the additional responsibility of becoming the point person for colleagues in other countries, providing direction in terms of scientific marketing. Within this newly donned role, I was not essentially a superior to these colleagues, but in the spirit of a collaborative effort, was in charge of providing a comprehensive marketing plan for my colleagues to follow. For a young person still within the initial years of their professional career, it was a great way to seamlessly move into a leadership role, naturally perfecting the secondary skills needed to be an effective, respected, and competent leader.
What resonating lessons about leadership did your first job teach you?
Within the aforementioned role, I had to learn to effectively step outside of my own experience in order to be an effective team leader, and understand the viewpoints, needs, and limitations of my colleagues. I reminded myself that I was working with people who were very smart, and all very prized additions to the company. Knowing that, and appreciating the specific additions of each member of the team, I was able to appreciate and respect their value, which allowed for a collaborative, rather than top down, feel within the team.
Conversely, I also learned that if I want to speak with authority on any given subject, I must be well versed in all facets of the subject. As a young person in a leadership role within a team, I was intended to be leading a team of older, wiser, and more experienced colleagues. Thus, these people may have assumed that I didn't know much about the market. If I was to be lacking any market reality knowledge, how was I supposed to provide effective guidance, and strategy? Knowing that I needed to overcompensate for my shorter resume, I vowed to research all facets of my role, as well as the roles of my team members, and the pharmaceutical market conditions in general. Armed with as much knowledge as my peers, I was able to confidently back up my strategy referrals with facts, gaining credibility in the process.
What are your favorite parts about leading a company?
             Apart from being able to parlay my thoughts for driving value of the company, and the benefit of clients in general, I greatly enjoy working together with a team of talented individuals for a common cause. Additionally, I love the challenge of building a highly effective team, accomplishing lofty goals together, and building a legacy through helping others. Through my varying leadership roles throughout my professional career, I have had the opportunity to surround myself with brilliant thinkers, and to forge lifelong professional connections and relationships with people.
To this day, one of the most rewarding experiences for me is to reconnect with people who were once involved in a project that was worked on. There is nothing greater than speaking to a previous colleague, who considers their experience working with you as being not only successful, but transformative, and memorable.
How did you shift from marketing products specifically to the medical sector, to marketing products intended for the general masses?
When my company was launching a new weight-loss product called Xenical, I was asked to take responsibility of the product launch for this revolutionary therapy, which was a new direction from the company's history of launching benzodiazepines, and other products marketed specifically within the medical community. The launch of Xenical was my first foray into the realm of marketing a prescription medicine to prescribers with an imminent interest from patients and the public community. In the span of one year, the product ended up selling over one billion Swiss Francs, making it a widely successful product. Of course, that success came with many initial hurdles!
What type of hurdles did you experience in bringing this product to market? What were the lessons, and takeaways?
Specifically, weight loss products are in front of a choice at launch when it comes to marketing, which will directly impact initial sales, long-term reputation, and beg for a decision between short-term and lasting success. We learned from research that obese patients suffer from their condition intensely and expect to see fast results. It is not unusual that individuals have too high expectations in terms of the time it takes to lose weight healthily and the degree of weight loss that is accomplishable. The approved label of Xenical would have permitted to detail the product to doctors for all obese patients and this would have included those individuals, who were perhaps not ready to modify their diet and physical activity. Because this product works only well with a fat reduced diet, I was worried about the patient feedback within the first weeks and months after launch. We needed to find a way to help patients achieve their optimal outcome – even if it meant a sower initial uptake.
In the case of Xenical, at the ripe age of 31, I basically proposed a plan that would include a focus on a slow and steady growth based on reputation, rather than creating an initial splash that would create a larger launch demand. At the time, this was somewhat controversial thought process, but I truly believed that this product could be wildly successful for the right customers, and believed that the path to long-term success relied on a positive brand reputation from the start. Choosing to follow my convictions, I proposed this marketing strategy for the therapy, which resulted in a good reputation of the product in most markets. In this instance, I gained the confidence to trust my convictions in terms of customer transparency, purposeful marketing, and the importance of maintaining a trustworthy reputation of a company.
What interests and excites you about your field?
Technology has an ever-present role within the field of science, and biology, and the constant leaps in technological advancements, and the role in which they play in the care of patients, keeps me excited constantly! It took decades to first decode the human genome, and only a short time later, one can now receive an entire genome sequence in less than a week. Advancements are occurring at a rapid pace, and we are living in a remarkable time, when previously unthinkable breakthroughs are occurring daily. During my PhD studies, though we already understood DNA, the concept of being able to modify DNA of every cell in the body was deemed unachievable. Now, the first gene therapy product was approved! This new technology, utilized for the purpose of modifying and treating DNA in patients affected by a particular ocular condition, is revolutionary, and has opened the doors for many other gene therapies in future. Within the past few decades, we have entered into the Golden Ages of medical advancements, and I continue to find myself excited about the prospect of being a part of spearheading revolutionary products, treatments, and cures in ways that were previously thought to be impossible.
With so many medical breakthroughs, how does the market determine what pharmaceutical products are available, and which products thrive?
Difficult question. The largest uptake is with those, who innovate and offer a solution before anyone else for an unmet medical need. If a second player joins that market with a comparable, i.e. not better set of features, the uptake comes at price concessions and I would expect a minority share.
To use a somewhat unrelated analogy, Uber and Lyft have developed the market when it comes to ride-sharing platforms, and have both created a seamless experience for anyone seeking transportation services of all varieties. Thus, if another new ride-sharing application were to pop up, it would undoubtedly need to offer a wholly unique experience, leverage relationships to provide vastly competitive pricing, or be able to differentiate themselves apart from two giants in the industry. Additionally, this new startup would undoubtedly have difficulties securing funding from investors, as the market is already well established , a fact that investors would include in their decision making.
In this same regard, the key to garnering successful launch of a new product lies in the willingness to embark on a new mode of action for an unserved, or underserved, population of patients. Specific to the medical field, attempting to bring a product to market that already exists in a similar capacity has its' own challenges. For example, regulators who review the applications of manufacturers may see the assessment of yet another "me-too" product as being less conducive to the overall advancement of the medical field than the review of a brand new therapy that would serve a population whose needs have not yet been met. When it comes to improving patients' lives, that isn't logic one can argue with!
As an in-demand leader in various demanding roles, what does a typical day look like for you? How do you ensure that you maximize your time efficiently?
In the spirit of maintaining a streamlined schedule, I have to constantly create a prioritization between my various commitments, and determine how much time I can allot to each commitment without having to sacrifice in other potentially more crucial areas. Thus, I ensure that my calendar is up-to-date, and I work consistently to be aware of the various activities, commitments, meetings, and other tasks that are crucial toward successful operations.
Essentially, key stakeholders are the most important individuals involved in the overall success of my endeavors. If I reflect on it I guess it must be around 25% of my time on communication with or for the board and investors, ensuring that everyone is on the same page, and all questions and concerns are adequately addressed. Though I would always love to devote more time to direct interact with customers, and value the vast insight that only comes from face-to-face interaction, I typically spend roughly 10% directly communicating with clients, medical providers, and other industry professionals. I often wish it was more. There's no better way to stay abreast of the practice of medicine than by operating with boots on the ground, per se.
Finally, I have made good experience in spending time with staff members – not in meetings, literally taking a meandering walk through my place of employment to have conversation with peers, colleagues, and team members – if the door is open. It allowed me always to keep a finger on the pulse and build better relationships.
What advice would you give to young people looking to enter the field?
In the ever changing and evolving fields of medicine, and pharmacology, it is crucial to never stop learning, and to surround oneself with options for continued growth and development. With new technological advancements changing the scope of what is possible within this field at a rapid pace, I think we cannot assume that we know everything, and have nothing left to learn. To do so would not only be wildly arrogant, but also vastly limiting to long-term success. I would encourage young people to continue to garner insight, research, and information about innovations, advancements, and new technologies. Speaking in generalities, as people get older, they tend to call upon their own personal experiences to generalize results of future situations, utilizing only their own mindset for reference. Once again, this can be wildly limiting, and I would encourage to stay curious and open.
Additionally, I would encourage anyone entering this field to take medicine seriously, but to not take themselves so seriously. In my many years within a leadership position, I have learned to maintain humility, and being humble. Even as a leader of a team, up to and including a company CEO, one must remember that colleagues, team members, and peers are crucial toward long-term successes, and each one brings value with a certain unique skill set. Thus, it is my responsibility to lead by providing resources that will enable all team members to succeed, providing clarity of structure and processes, and being a general source of support when needed. These lessons have shaped my own leadership style, and can be applied universally, throughout various disciplines.
How do you merge the concept of a successful business venture with the ethically sound principles of medical practice?
For me, maintaining a patient-first approach has always been a driving force in my decision making. After all, the entire point of marketing, selling, and creating medical treatments is to improve the lives of patients who need treatment. This simple mission has served me well!
I have been fortunate enough to spearhead the marketing efforts for various breakthrough treatments, but have always considered patient safety, efficacy, and patient satisfaction above all else, even sometimes at the expense of potential sales figures. Additionally, I have also learned the value in continued transparency, and shifting of priorities as needed, instead of retaining a rigid approach to medical marketing. For example, I was in charge of launching a product that was first introduced as an aid for women who have suffered from bone loss, and have had previous fractures as a result of this bone loss. Shortly after introducing this treatment, we recognized that physicians were not prescribing this treatment option. Thus, instead of remaining rigid in our approach, we recognized that the treatment would be better suited for Rheumatologists, who responded very well to this newly offered treatment. By remaining humble, and recognizing when something wasn't working, we were able to still provide a very helpful treatment option to women who did not have any options previously, merely by pivoting the marketing plan in place. I'm proud to state that this product is now a market leader in the care of Osteoporosis.
Though you are very busy throughout the day, what do you do to unwind? How do you like to spend your time outside of your professional scope?
My wife and I greatly enjoy cooking together, experimenting with new recipes, and creating new meals together. I love spending time with her, and with our three children, and sometimes you could discover my sons in a jam session, with myself on saxophone. During each morning, in the midst of coffee or breakfast, we take the time to discuss what our collective days are going to bring, which is a great way to stay connected with the happenings of each member of the family. At the end of each day, we have diner together to reflect on the day.
I try to expose my children to various learning based activities, and to open their eyes to new experiences, ones that will help them to grow as confident, thoughtful, intellectual, and compassionate people. With that said, as a family, we try to travel to different countries, and expose ourselves to different cultures. As a result, my children have already lived in four different countries, and speak four languages fluently.
What types of activities do you partake in for your own personal wellbeing?
Each morning, I dedicate about fifteen minutes of personal time to sit, and read through international headlines. Not only is this a great way to keep abreast of pertinent news, but it is also a fantastic way to take time for myself. Additionally, I make my own wine, enjoy photography, and enjoy interior design. In 2010, I crossed the Alps in Europe with a few colleagues, which was a formidable and life changing experience.