Q & A With Ashley Brasier – Entrepreneur and Investor, Partner at Lightspeed Venture Partners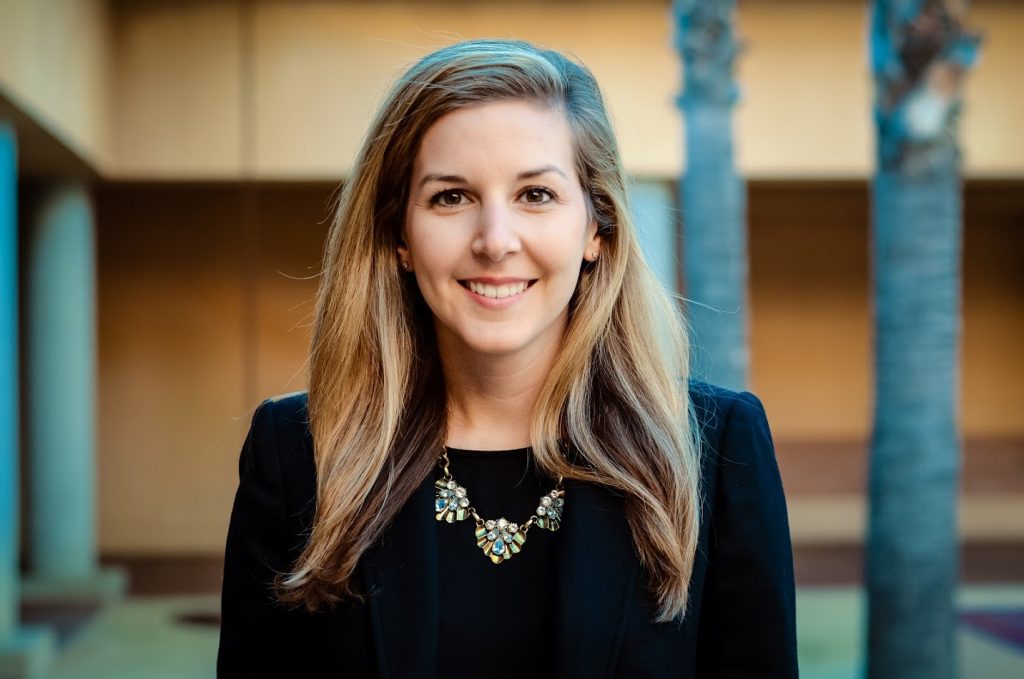 Ashley Brasier, entrepreneur and investor, has recently joined the team at Lightspeed Venture Partners. Lightspeed is an influential venture capital firm that focuses on early stage investments in the enterprise, technology, and consumer space.  Before transitioning to the Lightspeed team, Ashley built up an impressive resume, earning her BA from Duke University and her MBA from Stanford University, and working Bain & Company and a variety of startups, including Thumbtack, BetterUp and Fundbox.
In multiple interviews, Ashley has reported that while growing up, she was always captivated by her father's vocation as an architect and excitement in developing new concepts in his field. Ashley is making headway as a visionary for the future of business. With a fascination for developing new products, services, and business models, she is proving to be a valuable asset to Lightspeed.
After graduation from Duke University, Ashley went on to start her career at Bain & Company, a global management consulting firm. While active at the firm Ashley learned key skills that educated her on the importance of utilizing sophisticated tools such as economic modeling to assist in shaping the future of business intelligence.
Following three years at Bain & Company Ashley was recruited to join the team at Thumbtack, a tech company that provides customers with a marketplace for local services. Ashley held the position of Category Manager. In that role, Ashley grew Thumbtack's Events and Weddings platform to one of the leading marketplaces in the industry.
In 2016, Ashley's interest in working with startups peaked, and she decided to pursue her MBA – a decision that opened Ashley to new roads. While at Stanford she consulted with tech companies on the side and she quickly became recognized as a pioneer in her field.
Recently, Ashley Brasier graduated from Stanford University with her MBA and started her career at Lightspeed Venture Partners. Her unique perspective, creative thinking, and passion for working with start-ups have made her an instrumental asset to the team. She has efficaciously proven her ability to recognize leading trends and is assisting Lightspeed Venture in diversifying their operations. She has identified a focus on the female-driven consumer marketplace, a prominent driver in the future of the United States economy. Ashley's continuous excitement to assist in developing the future of business, specifically through her focus on the growth of start-up companies, will prove that her addition as a partner at Lightspeed Ventures was a strategic step to their growth.
With such an impressive resume, can you share one habit that you feel has assisted you in improving your productivity as an entrepreneur?
I really enjoy staying in touch with people – learning about their lives, what they're working on, and what matters most to them. I grew into this habit naturally, as at a young age I kept in touch with my summer camp friends via snail mail throughout the year. I also had pen-pals across the world – in Paris, Uganda, and Florida.
This natural penchant has served me well throughout my career, as it has enabled me to have a broad and global network of friends and colleagues. Whenever I'm solving a new problem, I think about who could help shed new perspective. It's especially fun to chat with folks outside the US, as their perspective is usually vastly different than my own.
Your positions in the past have displayed the need for creativity. What helps you bring your ideas to life?

I come from a very creative background – my dad is an architect and my mom's grandmother was a great seamstress. As a result of this, I was taught creativity and the importance of divergent thinking at an early age. I had my own sewing machine and was able to bring my visions to life, whether it be a tea party dress or pair of pajamas.
As a youngster I also took part in a lot of design camps – including NC State University's Design Camp and Summer Textile Exploration Program. One consistent message at these camps was the mantra: "measure twice, cut once" – literally and figuratively. This lesson stuck with me and informs my approach to creativity today. While creative in my thinking and idea generation, I believe I'm very measured in approach to execution. Before pulling the trigger on any big idea, I think it's important to do a decent amount of user research, prototyping, and user testing in order to understand the potential for uptake in the market.
Could you tell us a bit about your first entrepreneurial experience?
While attending Stanford, I started a few consulting projects on the side (in addition to my coursework). I had quit my job at Thumbtack to pursue my MBA, but was yearning for opportunities to work on real-life problems with real-life startups. My first consulting engagements were with Thumbtack, as there were a few projects led by the Marketing team that were a natural fit for my skill set and timeline.
After working on Thumbtack projects for a few months I started to pick up other smaller projects, which eventually led to larger projects. In the summer after business school, I did two longer projects – one with BetterUp and one with Fundbox. Both projects were related to growth strategy. In both cases, I found that I was able to leverage my operating experience with Thumbtack to help understand what marketing levers to pull.
Working with start-ups can be very time-consuming. Can you share how you manage your time to be so productive?

I'm not naturally a morning person, but I do find that waking up early and getting a head start on the day with emails and meeting prep helps me feel more in-control of the day ahead. I typically wake up around 6AM to my Alexa alarm. I like using Alexa to set an alarm (instead of my phone), as it means that I don't immediately glance at my phone when I wake up. This gives me some time to settle into the day before seeing what emails and texts came through over the night.
My day is incredibly variable, but usually involves a series of meetings with entrepreneurs and other investors. I like to take meetings in local coffee shops and at our office in SoMa. Entrepreneur meetings are my favorite, as I get to hear fresh ideas for new products. As a creative myself, I love to imagine how these products will soon get integrated into daily routines and consumer behavior. It's also fun to meet with other investors – especially early stage investors that have a pulse on idea-stage startups.
In the evenings, I try to go to a spin class or otherwise find a way to work-in a brief work-out. I also like to read and journal. I don't do both of these things on a daily basis, but try to find time at least a few days per week.
Is there a tool, such as a web service or software, that assists with your productivity as well?

I like listening to podcasts to stay up-to-date on news and also to learn about other entrepreneurs and how they've approached problems in the past. My favorite podcasts include No Limits by Rebecca Jarvis and Second Life by Hillary Kerr. I also like listening to Oprah's Super Soul Conversations for something a little more inspirational.
Is there anything you would instruct up and coming entrepreneurs to do?

Stay close to your customers. While I was working at Thumbtack, I was responsible for building a platform that connected local service providers with homeowners and others looking to accomplish personal projects. I spent a ton of time with the local service pros on our site – I learned about their daily routines, observed them using the product, and understood how we could make the product experience even better.
Is there a book you would recommend to them?

Of course. It is a book by Thich Nhat Hanh called "You Are Here: Discovering the Magic of the Present Moment." It is not actually about business, but rather educates the reader on mindfulness and provides guidance on how individuals can be present in the moment. I think this is an essential concept to implement in your life in today's workforce. With unlimited access to knowledge and and social media, it is important to take time to stop and reflect. I was first introduced to the concept while in business school when I took a course called "Leading with Mindfulness and Compassion." Mindfulness is a core and vital component of my daily routine.
Looking at today's industry, is there any trend that interests you more than others?

Very much so. I am fascinated by the demographic shift we are witnessing in the US. The Baby Boomer generation is 75M strong, tech-savvy, and fiercely independent. I believe the boomer generation will demand better consumer tech solutions to support the aging process. There's huge opportunity in the home improvement and IoT space, as boomers plan to age-at-home and will need to retrofit their homes into spaces appropriate for aging. Their two-story and multi-bedroom homes are no longer practical spaces for living. Sensors and IoT technologies can be implemented to help keep seniors safe at home, without requiring constant monitoring or 1:1 care, which is often prohibitively expensive.

Reflecting on when you were a child, is there anything you would say to yourself that could have improved the trajectory of your future?

I would tell myself to speak up – to share my moral compass and core values with others. As my Danish host mom once told me, "no one is a mind reader." Unless you speak-up, you can't be heard and often can't be seen. Michelle Obama has a great quote about this in her new book Becoming – "If you don't get out there and define yourself, you'll quickly and inaccurately be defined by others."
Many successful entrepreneurs have a quote that stands out to them – do you have one?

Yes, it is an excerpt from Maya Angelou's "Letter to my Daughter." Maya writes "You may not control all the events that happen to you, but you can decide not to be reduced by them." In other words, what matters most is not what happens to you, but how you react.

Would you mind sharing something personal with us?

I currently live in California, where avocado enthusiasts are everywhere. But – I hate avocados!
What people have influenced your thinking and might be of interest to others? (include websites, blogs, twitter profiles, etc.)
Maya Angelou (Poet) – One of my most favorite days as a Duke student was the day Maya Angelou addressed our class in the Duke Chapel. Angelou told us to be a rainbow in someone else's cloud and this message stuck with me. I try to live my life with a sense of optimism and purpose – to help make someone else's day a little brighter by being a rainbow in their cloud.
Coach K (Duke Basketball Coach) – As the daughter of two Duke grads, I grew up a die-hard Duke basketball fan and was always enthralled by the leadership of Coach K. He has the ability to connect with his players and motivate them like few coaches do. I think that part of his secret sauce is his ability to build team culture – to bring players together around a core set of values and a common goal.
Sara Blakely (Founder, Spanx) – I had the chance to have lunch with Sara as part of her Stanford visit last year and was inspired by her ability to use humor in business. Humor helped Sara create a connection and sense of endearment with early business partners and customers. While I'm certainly not a comedian, I appreciate humor and believe that levity can help bring people together and spark creativity.
Be sure to follow Ashley for information on Lightspeed, and her future ventures, on social media including  Medium.