An Interview with Eloise Monaghan: Honey Birdette Designs Lingerie with Women in Mind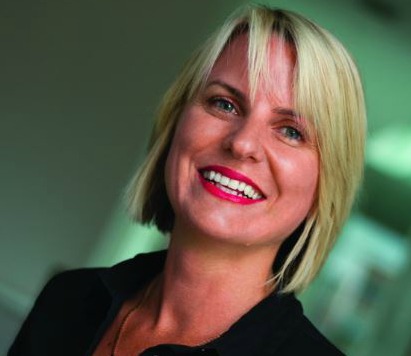 Eloise Monaghan, the founder and creative director of the Australian lingerie retailer known as Honey Birdette, recently opened up new stores in the United Kingdom. The following interview captures the essence of Honey Birdette's unique perspective.
What were you doing before you started the Honey Birdette Lingerie Stores?
I worked in the crisis communication field in London. I eventually moved back to Australia and started my own PR consultancy agency. During this period, I had to shop for novelty items for a party. After visiting a few lingerie stores, I decided that something was definitely missing. I began Honey Birdette six weeks later.
What are your duties as the creative director at Honey Birdette?
I pretty much did everything when I first started the business. During the past year, I have been focusing on creating a more innovative line of products. I want to make a favorable impression for consumers shopping online or at physical stores.
We are currently interested in rapid fashion. We create one new fashion style every week. Creating new styles takes a considerable amount of time, especially because our team is relatively small. In addition, we use materials from European countries entailing more extensive production hours.
What distinguishes Honey Birdette from similar lingerie companies?
In the past, women found it difficult to find quality lingerie and sophisticated bedroom accessories. I became weary of not being able to find inviting products.
I decided to invent a luxury space so that women could choose items that made them feel important and glamorous. While drinking a glass of champagne, I thought of the Honey Birdette brand name. The name simply popped into my mind out of a clear blue sky.
Why did you decide to introduce the United Kingdom to your Honey Birdette line?
From the beginning, I focused my heart and mind on making Honey Birdette a global company. I felt that London was the perfect city for introducing my sexy lingerie line. The United Kingdom is an ideal central location. I want to create a group of loyal, inspired female clients within the United Kingdom.
What are the obstacles you need to overcome?
The main obstacles are consumers and products. We need to make sure we look toward the future instead of focusing strictly on the present.
What are the most rewarding aspects of your job?
I love being associated with a brand founded by women and designed with women in mind. I hope that Honey Birdette will help people in every country rediscover romance. Furthermore, my focus is to ensure that Honey Birdette always carries vibrant and exciting products.
Explain how Honey Birdette is different from similar retail businesses.
In addition to the wide array of lingerie items and bedroom accessories, Honey Birdette offers every customer the chance to receive personal services from a member of my team. Our vision is to promote sensuality in a classy way.
A Few Words about the Honey Birdette company
At Honey Birdette, women can find bras in all sizes. From an A cup to the F cup, every woman can find the perfect bra to wear on any occasion. Fashionable women discover bra and thong sets, suspender sets, lingerie made with exquisite lace, ivory stockings, champagne stockings, knickers, bodysuits and robes featuring unique designs.
Online shoppers can find deep discounts including markdowns up to 70% off the regular prices on various items. Women needing assistance can have online chats with professional service representatives. At Honey Birdette, the top priority is to build a loyal clientele made up of fashionable female shoppers.
See more Honey Birdette on Instagram.